News
Fashion Revolution Week (April 24-30)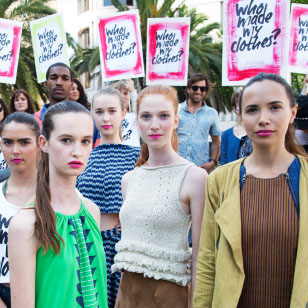 25th Apr 2017
— Fashion Revolution Week centres around the annual #whomademyclothes campaign, which happens in April each year on the anniversary of the 2013 Rana Plaza factory collapse where 1,138 people were killed and many more injured.
Fashion Revolution Week encourages people around the world to ask brands 'Who made my clothes' and demand greater transparency in the fashion supply chain.
See how we rate different clothing brands on supply chain transparency and other ethical issues at the Shop Ethical! clothing comparison page.
[source]